Axiom Diagnostics Inc.

AXIOM IS ISO 13485:2016 CERTIFIED BY NQA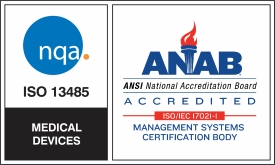 AVAILABLE NOW SYNTHETIC URINE ASSAY
QUALITY PRODUCTS AT UNBEATABLE PRICES
Axiom Diagnostics manufactures and distributes the highest quality products for sample validity testing of urine samples subject to Federal and State workplace drug test protocols. We guarantee the finest service and products in the industry at competitive prices.
Why Drug Test?
Studies have shown that over 70% of drug users are employed. Drug testing is the best deterrent to drug abuse in the work place. Denying jobs to drug abusers is an effective way to attack the drug problem. Studies have shown that Drug testing also increases productivity, slashes medical costs by up to 300 percent, boosts morale, and curbs theft, tardiness and absenteeism.